Oxygen Club of California Workshop
within the Healthy Aging Week 2023
Fondazione Ferrero. Alba, Italy. 6-11 November 2023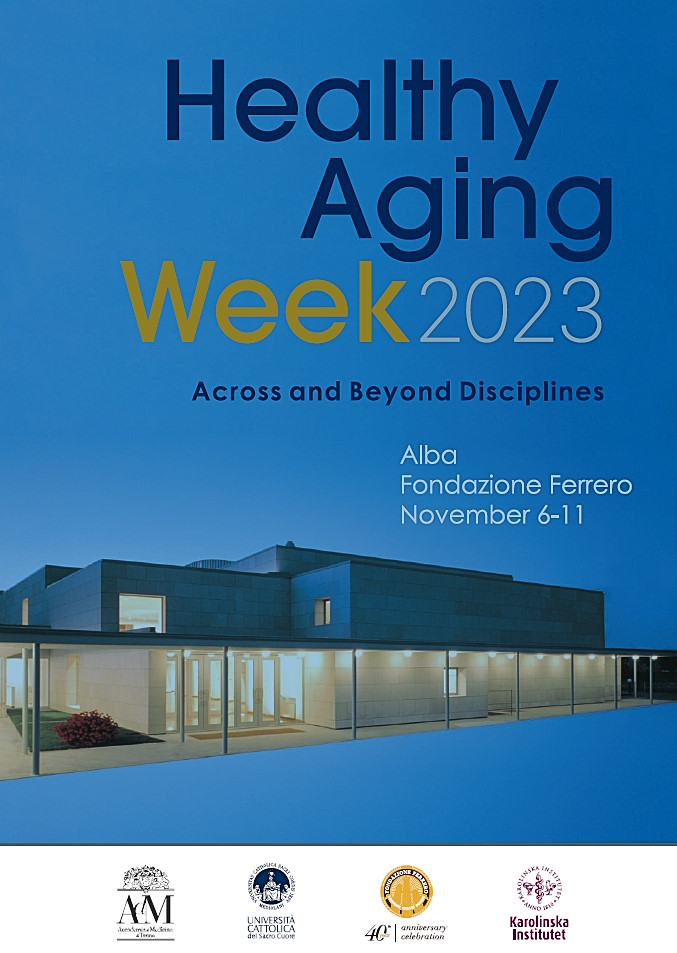 Oxygen Club of California Workshop. Alba, 7th November 2023
Effects of Anti-Aging Redox Medicine on Health and Lifespan
Organised by the Oxygen Club of California In collaboration with Fondazione Ferrero and Soremartec
The proceedings of the OCC Workshop are published in Redox Experimental Medicine - bioscientifica.com

9.00 Welcome Address
Opening remarks: Ettore Bologna, Roberto Menta, Giuseppe Poli, Enrique Cadenas

9.30
Keynote Lecture
Chair: Giovanni Mann

Michael Ristow
Small molecule-mediated geroprotection and promotion of healthspan

Session I: Vitamins
Chairs: Hüveyda Basaga, Anne Négre-Salvayre

10.30 Maret Traber
Expanding on vitamin E protection against metabolic dysregulation

11.00 Lucia Malaguarnera
Antioxidative effects of vitamin D in muscle dysfunction

11.30 Tlman Grune
Vitamins: key players in the redox status of the elderly

Session II: Diet and Health
Chairs: Josiane Clllard, Gabriella Leonarduzzi

12.00 Laura De Gara
Plant bio-active molecules: from molecular mechanism to health

12.30 Roberto Menta
Plant-based food: a perspective on nufritional and technological issues

13.00 Sebastiano Bannl
Impact of dietary palmitic acid on metabolic fiexibility

13.30 Light Lunch

Session III: Geroprotectors and Muscie Function
Chairs: Fiorella Biasi, Giuseppe Valacchi

15.00 Malcolm J. Jackson
Redox control of signaling responses to contractile activity and ageing in skeletal muscle

15.30 Victor M. Victor
Metformin and its redox-related mechanism/s of action in type 2 diabetes

16.00 Ilaria Bellantuano
The role of senotherapevtics in the treatment of multimorbidity and fraiity

16.30 Jordi Muntané
Impact of rapamycin derivatives and their FKBP binding in the mTOR signaling in liver cells

17-00 -ROUND TABLE DISCUSSION: Which role for redox-active compounas in fherapeutical protocols for >55 age patients?
José Viña, Ettore Bologna, Glovannl Mann, Juan Sastre, Gluseppe Valacchl

18.00 Closing remarks: Giuseppe Poli, Enrique Cadenas
USEFUL INFORMATION
Location: Fondazione Ferrero, Strada di Mezzo 44 Alba (Cuneo)
The participation in the convention is free.
The convention does not receive funds from pharmaceutical companies.

All events will be streamed on the website www.fondazioneferrero.it

Scientific Office: Margherita Campanello, Fondazione Ferrero Via Vivaro 49 Alba (Cn) tel +39 0173 295094 - margherita.campanelloefondazioneferrero.it

Organizational Office: Cristina Manzone, Fondazione Ferrero Via Vivaro 49 Alba (Cn) tel +39 0173 295259 - cristina.manzoneefondazioneferrero.it

CME Provider: Staff PáP Peveragno (Cn)
tel +39 370 3483379 - infoCstaffpep.com


ONLINE REGISTRATION: September 15 - October 15, 2023 www.fondazioneferrero.it

Enrolment in CME courses entitles the participant to attend the scientific proceedings, conference materials, certificate of attendance, light lunch when provided

HOW TO REACH THE CONFERENCE VENUE

by car
- motorway A6 Torino-Savona (exit of Marene, junction with A33 Asti-Cuneo, exit of Cherasco, then Pollenzo, ring road to Alba, exit of Corso Europa)
- motorway A21 Torino-Piacenza (exit of Asti Est, junction with A33 Asti-Cuneo, ring road to Alba, exit of Corso Europa)

by train
- Alba railway station (1 km from the conference location)

by plane
- Turin Caselle airport (95 km)
- Genova airport (139 km)
- Milano Malpensa 2000 airport (162 km)
- Milano Linate airport (165 km)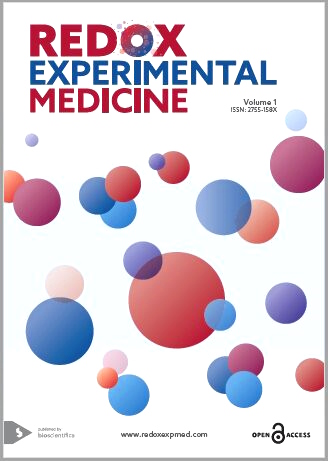 The proceedings of the OCC Workshop are published in Redox Experimental Medicine
Redox Experimental Medicine
is an open-access, peer-reviewed journal publishing redox research that advances our understanding of the effect of redox processes on human health and disease.
Aberration in redox processes has a profound impact on the normal physiology of humans, with an implication in many diseases.
Redox Experimental Medicine
will serve as an essential publication for the international scientific community to translate experimental knowledge to redox-based preventive and/or therapeutic interventions, with a view to advancing health. The journal publishes basic and translational articles which have potential therapeutic relevance, as well as pre-clinical and clinical studies.
Bioscientifica
is sponsoring the Article Publication Charge until the end of 2023; as such authors can currently publish completely free of charge.