Welcome to the Oxygen Club of California World Congress that will be held on 20–23 June, 2012, in the beautiful city of Alba, in the Piedmont region of Italy.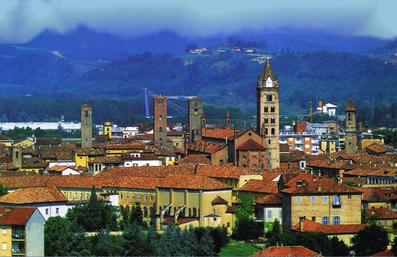 The OCC Oxidants and Antioxidants in Biology conference will focus on Cell Signaling and Nutrient-Gene Interactions: in keeping with our tradition, a unique cadre of scientists will present cutting-edge research in the fields of transcriptional regulation of antioxidant defenses, lipid oxidation and signaling, novel roles of micronutrients with emphasis on bioflavonoids and the Mediterranean diet, the interaction of nutrients with genes, and the role of epigenetics and metabolism in aging.
The scientific atmosphere will be complimented by poster viewing in the San Domenico church, a splendid XIVth century gothic monument. A medley of famous opera arias will be performed in the Teatro Sociale, an impressive XIXth century building. At the Gala Dinner, awards and prizes will be presented to young investigators and distinguished scholars: the Science and Humanity Award, Aging Research Award, and the Health Sciences Prize.
The Oxygen Club of California —under the unparalleled hospitality and beauty of the city of Alba— is in a unique situation to examine these important issues, validate mechanistic concepts, and establish their significance and implications for human health.
We are looking forward to welcoming you in Alba in 2012!